Body Focus has five fully equipped studios containing all the right equipment for professional teaching and achieving top results.
We pride ourselves on being able to provide the right kit whether that be machines, bags, ropes or weights to get the best results for you.
Studio One
Our main studio is where we hold most of our classes. It has a large open space for group sessions as well as machines for training. The kit comprises of 2 rowing machines, 2 cross trainers, 14 spin bikes, a grappler pulley machine, and assisted dip and chin machine.
There are also 3 full sized punch bags, benches and many other smaller equipment used for circuit and 1-on-1 sessions. Of course it also contains all the necessary safety gear for safe training.
We hold the following classes in studio one – kickboxing, spin, circuits as well as being used for 1-on-1 sessions.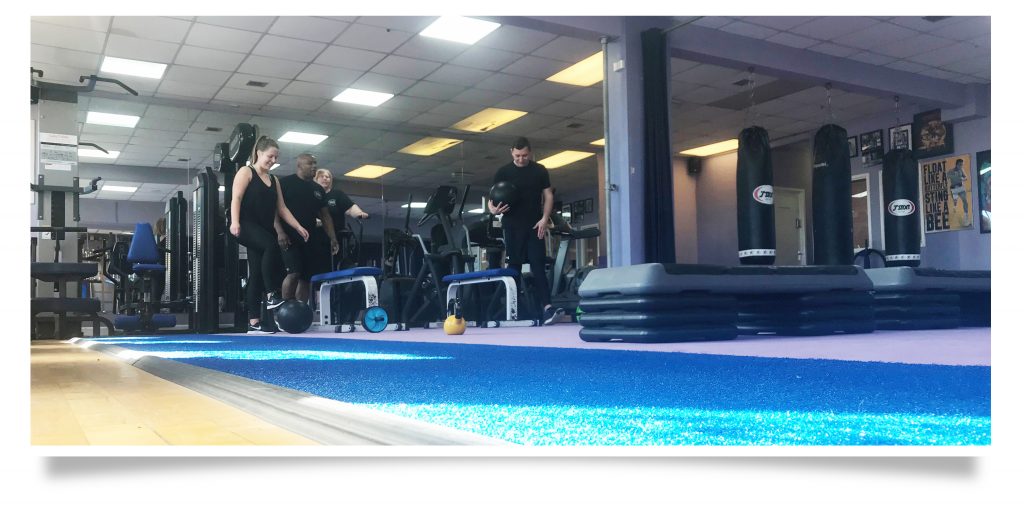 Studio Two
Is used for the same purpose but mainly 1-on-1 sessions and only small classes such as women fitness classes, pilates, and stretching. Also this room comprises of 3 Precor treadmills which is ideal for general warm up area.
Studio Three
Is full of free weights from light weight workout to heavy olympic bar work out programmes 1-on-1 sessions and circuit type classes.
Studio Four – The Spin Room
This is where our instructor led spin lessons take place.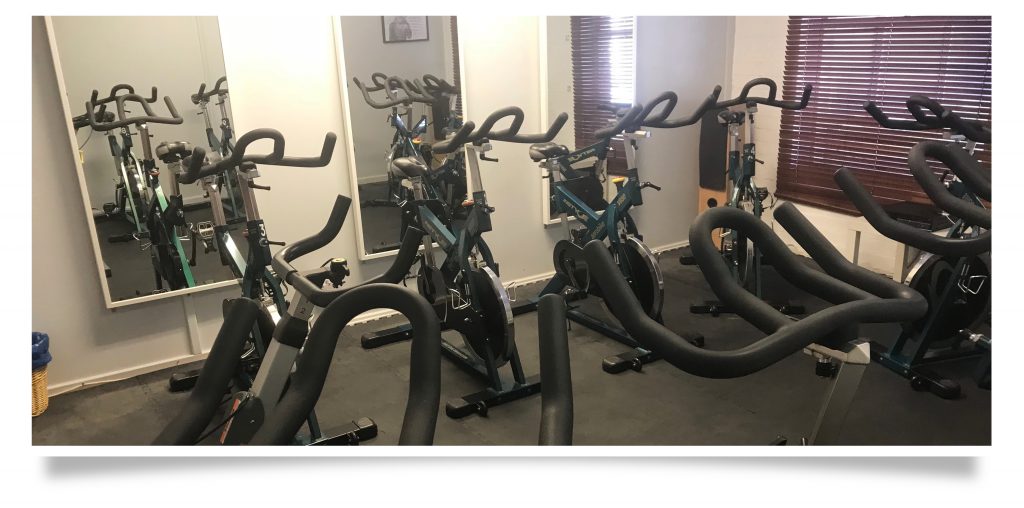 Studio Five
A smaller studio equipped with treadmill and cardio equipment, ideal for warming up and stretching