LATEST BODYFOCUS NEWS 
Body Focus is now fully Open after the Lockdown! It is great to see you all back! we have missed the lovely atmosphere and smiling faces!
Personal training is now available!
Classes are back open from Monday 17th May!
BODYFOCUS TRANSFORMATION COURSES
Due to the recent lockdown our transformation courses have been put on hold. We hope to get them started again after the re-opening in April. Our previous courses have been very popular and successful. We are looking forward to getting them up and running as soon as possible.
The transformation Course is designed to help individuals transform themselves and get the best results!
Included of the Course
8 WEEK COURSE
WEEKLY TRANSFORMATION CLASS
ONGOING PT SUPPORT
WEIGH INS/ MEASUREMENTS
NUTRITIONAL GUIDANCE
USE OF CLASSES
BODY FOCUS SUPPORT PACK
FITNESS TESTING
WEEK 3 TRANSFORMATION CLASS 2020
WEEK 2 TRANSFORMATION CLASS
Welcome Back Team!! From lockdown 1.0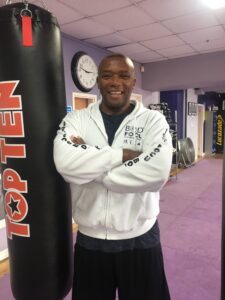 We are Open!!
We are pleased to announce Body Focus is now up and running!
It has been a long 4 months but we are back!
Thank you for staying strong and coming through it with us
Phil & Patsy
During Lockdown
In the lockdown period we knew that it was vital to keep our members going. Mentally and physically it was tough time for everyone. We quickly adapted and took our business online.
Phil and Patsy ran sessions from their own houses.. They transformed parts of their homes into online fitness studio's training every day to keep the members fit and sane!
This service was a lifesaver for some of our members. It gave them a focus in their day and helped them to mentally stay strong and of course to stay fit and healthy.
Moving forward we now have the skills and knowledge to run outstanding instructor lead online sessions. Personal training and classes from the comfort of your own homes.
Please take a look at our lockdown pictures. The journey was surreal! But we made it!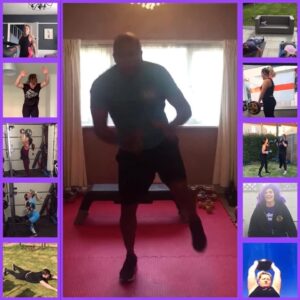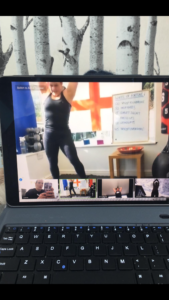 JANUARY 2020
WE LAUNCHED BODYFOCUS TRANFORMATION
COURSE 1
JANUARY 18TH – MARCH 7TH 2020
Congratulations to all our members who have successfully completed the first 8 week transformation course of the year! Our 8 week course has been received very well with everybody finishing with great results. Body Focus are very proud to see how the members have been very dedicated and focused in their 8 week journey. We are looking forward to helping the next intake of people achieve their goals. Our members have lost between 5lbs and 1.5 stone individually and between 5 – 10 inches each in 8 weeks. If you are interested in taking part in Body Focus transformation course please contact us, Whether it be for weight management, improve your fitness level or for better mental well-being. We are here to help you every step of the way.
Please see below pictures of the members and their great transformations.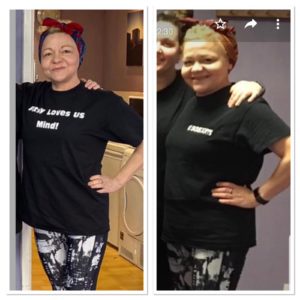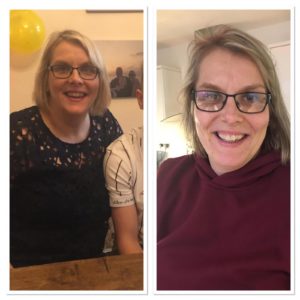 Valentines Day at BodyFocus
This Valentines Day we gave our members a great day of love to remember. We created lots of exercise based games with a love theme. It was an exciting day to remember and was enjoyed by all who attended.
MyZone training – February 2020
At the beginning of February 12 members from BodyFocus went head to head in a gym challenge against Trojan Gym to see which gym would win the fitness challenge. All participants were wearing 'My Zone' belts that would measure and monitor their heart rates as they went into different fitness zones. The Zones would then give the Individual points for the amount of time a person would stay active in that zone.
The Challenge is designed to last for 1 month and is completed by 12 Men and Women from each gym. Our Team have been working so hard to reach their goals and at the moment the score is Trojan gym have around 25,000 points and BodyFocus have 45,000 points…. Go BodyFocus!!!