We have a full timetable of classes to offer. Please see 'Timetable for classes' to check out the days and times of our classes.
Body Focus include many different styles of training within our classes. We run circuit training, Kickboxing, Boxercise, Functional fitness, ladies only classes, children kickboxing classes, Zumba and classes for more advanced trained individuals.
Our Classes are taught by highly qualified trainers who are very experienced in their own individual fields.
We can offer morning classes as well as evening classes. We have many types of membership that include classes. For more information please contact Phil or Patsy
Zumba – Mondays at 7pm with Steph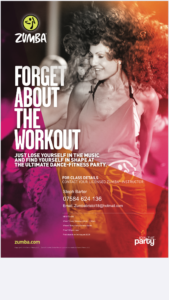 Boxing & Fitness – Thursdays 6pm & 7pm with Patsy
Body Conditioning – Monday's & Thursdays 9.30am with Patsy